We are getting more and more inquiries on how groups, offices and families can join Bee Brave Buddies to put these giant smiles you see in our pictures on our kiddies faces battling this monster, Childhood Cancer. We have come up with an easy yummy solution, one everyone in the group can participate, "Bake for Kids with Cancer". During the holiday months, the aroma of home made bake goods was one of the most memorable times at our house. Even if you don`t enjoy baking, there are so many delicious bakeries to purchase cupcakes, yummy breads, pies and cakes, so you can join in the fun also. So grab your family and friends in house of worship, brownies, cub scout groups, sororities, fraternities, school sports events and especially at your offices and join Bee Brave Buddies to organize a "Bake for Kids with Cancer" holiday sale and help us accomplish our goal of shipping between 500 to 1000 dolls this holiday season. We truly need your support in order to make this happen! You will feel the LOVE!
Bee Happy Foundation Bake Sale, Long Island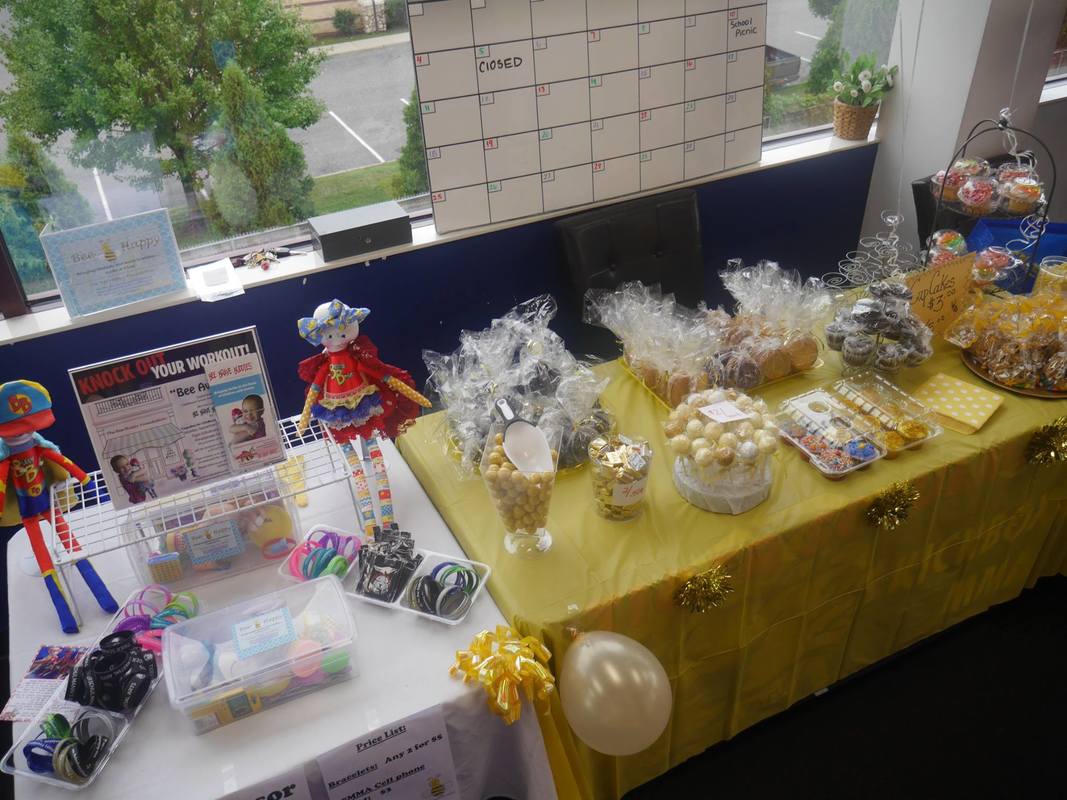 Bee Brave Buddies will supply your group with a personalized holiday poster for advertising and display. We also have personalized cupcake wrappers and cake wrappers, brochures, cookie bag toppers templates that will can supply. We can supply pictures of children with their dollies to display on your sale tables. We will even part with our secret pumpkin bread recipe!
Personalized poster we will send you with your date, time name of group on the bake shop awning....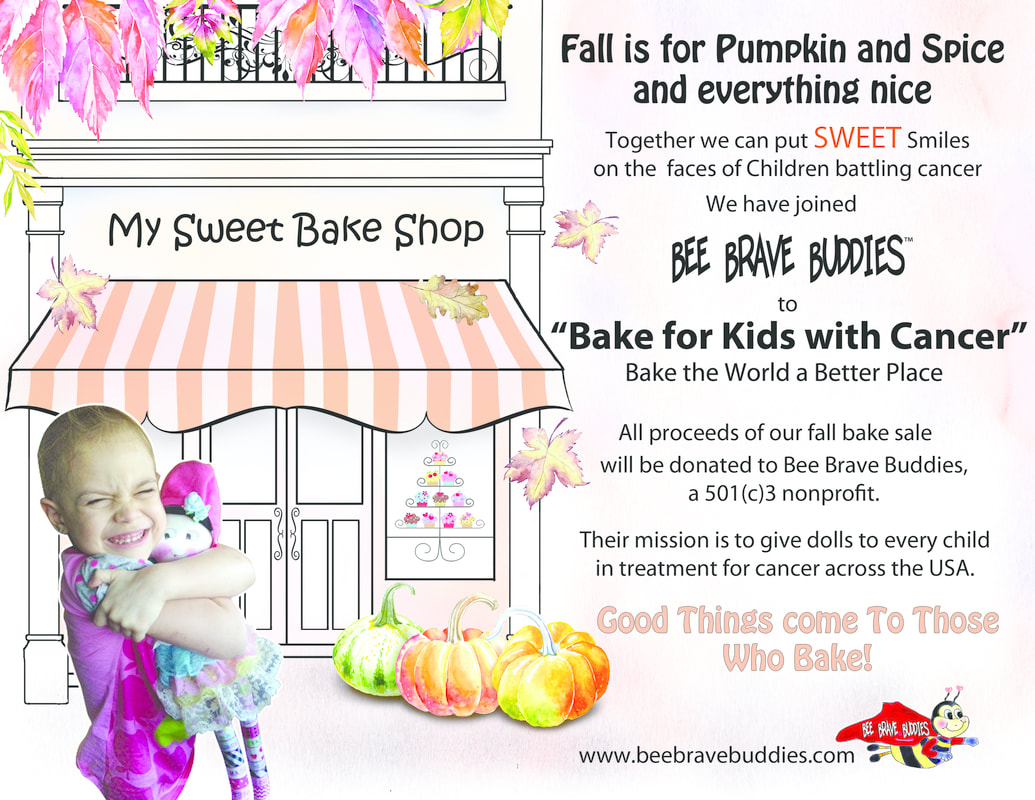 Please drop us a note or call 305 807 1988, so we can help you host the most delicious Bake Sale in town this Holiday Season. These children battling Cancer simply want to be normal, to play, meet Santa and be with the family instead of hospitalized for the holidays! Your fundraising will allow us to reach many more families for the holidays and to make these little children feel a little braveR than they should ever have to be at this tender age when they hug one of our Bee Brave Buddies superhero dollies for Christmas or Hanukkah! Bake from the HEART and make the world a better place! Good things come to those who bake!
Holiday personalized Christmas poster provided for your group... we will add your groups name on awning Bake shop, date, time and place of sale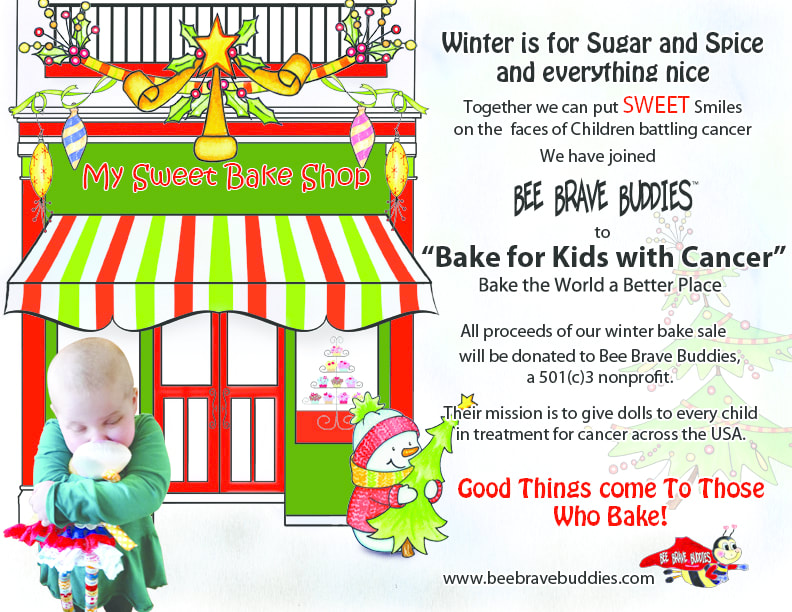 Bee Brave Buddies thanks you from our HEARTS!