---
We would love for you to meet a few of the children who have received Bee Brave Buddies dolls.
​Our dolls bring big smiles to their sweet faces.
Love is in the Air
We are proud to announce and ship our dolls to the latest hospital on our list, just in time for
​ Valentine's day
MD Anderson Children's Hospital Houston, Texas
---
---
"Bake for Kids with Cancer"
​ Support Bee Brave Buddies! Organize your family, friends, church, sports and school groups, get the children involved. Plan a yummy bake sale this Easter Holiday to support our efforts to give every child battling cancer one of our Bee Brave Buddies dolls. You will feel the LOVE!
Click on My Sweet Bake Shop sign below for all information.
---
---
We are honored to be the July 2016 Awesome Foundation Miami grantee!
---

---
---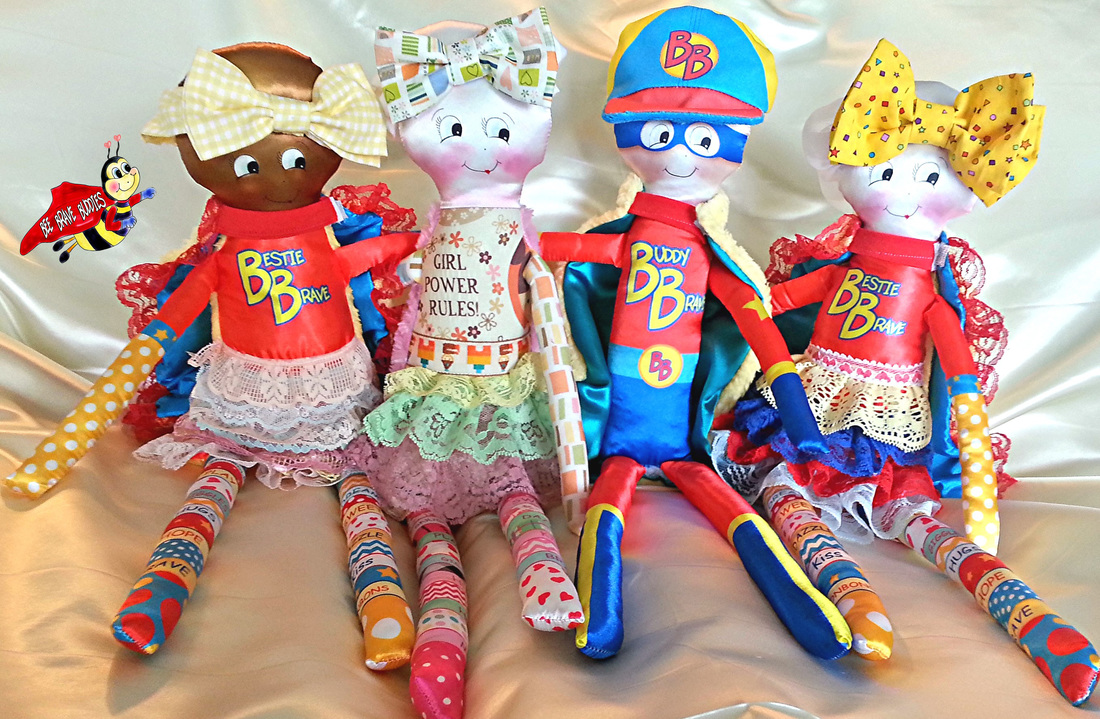 Bee Brave Buddies are dolls for children and young adults in treatment for Cancer


Help us Meet our Goal of placing Bee Brave Buddies dolls


in the arms of all children with cancer who need a hug and to put big smiles on their faces.

We donate hundreds of dolls to children's Oncology hospital Wards and private families.
You can ​​nominate any child with cancer who needs a New Best Friend Doll (Request a Doll) and we will ship his or her New doll with our love as a gift from Bee Brave Buddies.

Please visit our ​donation pages to help us send as many dolls as you can to Children around the world with cancer. It is rumored our dolls have the magic to make their new best friends feel super brave!

We Have also set up a shop where you can donate to sponsor a doll, either as a gift for a special child you know or one that has been nominated on our site. You will know exactly where your donation is going.

We also have a very special club you can join, ​The Bee Brave Buddies Doll of the Month Club, where you can sponsor a big Box of dolls to be sent each month to Pediatric oncology hospitals for an entire group of kiddies. Join and become a very special member!
​
There are many ways we can MAKE A DIFFERENCE TOGETHER in these children's lives.
Our mission is to provide emotional support to children and young adults in treatment for cancer and other serous illnesses through the gifts of our dolls, original books, cards and other items.

Bee Brave Buddies Corporation is a 501(c)3 nonprofit
Bee Brave Buddies Special Super Hero Event At Alex's Place, Sylvester Comprehensive Cancer Center

---
Bee Brave Buddies is a nonprofit 501(c)3 charitable organization.