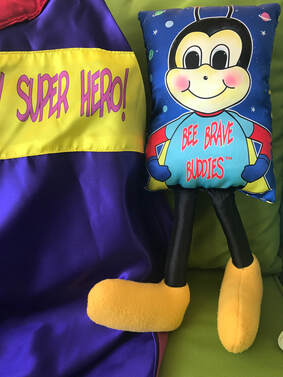 ---
We are excited to begin doing again what we do best, providing comfort to all of our brave little buddies battling cancer now during this pandemic. Private families and oncology hospital facilities can now again both request our beautifully bald adorable super hero dolls, blankets and cuddly pillows on our nomination page above. Please stay safe by washing your hands often, wearing a mask when appropriate, safe distancing and taking vaccine when it is your turn. Thank you so much for your support of our organizations, Bee Brave Buddies during these troubling times. ​
---
If you Love what we do and would love to join and support our mission, please drop over to our
Donate
page and together we can continue to put Big Smiles on the Faces of these Brave Little Superheroes .